Ces derniers mois, on a assisté à une déferlante d'accusations sur les réseaux sociaux. Tous ces messages sont diffusés dans un même but : Dénoncer le harcèlement sexuel qui peut toutes nous toucher. Focus
Le 14 octobre, la rédaction de fan2.fr vous avait parlé du harcèlement sexuel : Jennifer Lawrence, Emma Watson, Cara Delevingne, focus sur la polémique Harvey Weinstein et les agressions sexuelles dans le show-business. L'affaire Weinstein a délié les langues de beaucoup d'artistes et de célébrités. S'en sont suivis des milliers et des milliers de messages accusateurs avec le mot clé #MeToo, pour dénoncer les gestes déplacés, les paroles obscènes et les violences dont ont été victimes les femmes. En France, le hashtag #BalanceTonPorc quelques jours plus tard. Célébrités nationales, amies, collègues, profs... Les femmes sont nombreuses à utiliser ces mots pour dénoncer leurs harceleurs et les méfaits qu'elles ont pu subir, parfois à plusieurs reprises. Plus récemment, ce sont 456 actrices suédoises qui ont partagé un texte relatant leurs agressions. On le sait, sur les réseaux sociaux et grâce à Internet, il est relativement facile de mobiliser et ces mouvements ont pris une ampleur considérable. À l'image de l'évolution des mentalités ? Ça reste à voir. Mais quelque chose semble en train de se passer : On en parle. Rappelons-le, la dénonciation, même si elle reste difficile, est indispensable.
Dénoncer le harcèlement sexuel, pourquoi ? Quelques réponses :
Révéler une triste réalité
Dévoiler l'envers du décor du showbiz
Malheureusement, le harcèlement sexuel ne touche pas que l'univers du cinéma et des médias mais tous les secteurs professionnels, au quotidien.
Faire cesser ces comportements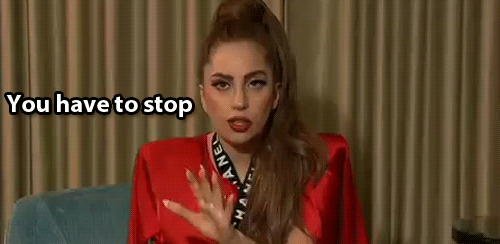 Rétablir la justice entre les victimes et les coupables
Sensibiliser et faire évoluer les mentalités
I stand with all the women who have been sexually harassed, and am awestruck by their bravery. This mistreatment of women has to stop.

— Emma Watson (@EmmaWatson) October 10, 2017
In this instance it was women affected but I also stand with all the men, indeed any person, who has suffered sexual harassment.

— Emma Watson (@EmmaWatson) October 10, 2017
Campagne du gouvernement contre les violences faites aux femmes
Le site du Service public définit le harcèlement sexuel comme suit : "Le fait d'imposer à une personne, de façon répétée, des propos ou comportements à connotation sexuelle qui :
portent atteinte à sa dignité en raison de leur caractère dégradant ou humiliant,
ou créent à son encontre une situation intimidante, hostile ou offensante." Une pression grave, même non répétée, dans le but d'obtenir un acte sexuel est également considéré comme du harcèlement. En cas de contact physique de la part de l'agresseur, il peut s'agir d'une agression sexuelle. Que ces pressions, paroles ou gestes soient commis dans votre établissement scolaire, sur votre lieu de travail ou dans la rue, par un adulte, un collègue, un proche,... Ils sont punis par la loi.
Que vous soyez victimes ou témoins, pour signaler des actes, téléphonez au 3919. Pour plus d'informations : www.stop-violences-femmes.gouv.fr.